Ayurveda Books, CDs, DVDs, MP3s & Mobile Phone Apps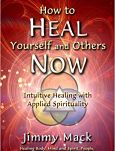 Jimmy Mack is a renowned Medical Intuitive, Spiritual Life Coach, and Creator of the My Liquid Fish® and Change Made Simple® techniques. He will help you create transformational Healing of Body, Mind and Spirit, People, Places, Pets and Situations! Titles include Take Action now, How to heal Yourself and Others Now, Tell the Fish – 365 Daily Inspiration and Affirmations, The Tackle Box – Change Made Simple, Advanced Deep Sea Fishing series of continual downloads.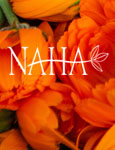 The National Association for Holistic Aromatherapy On-Line Bookstore will help you stay current and expand your aromatherapy knowledge with a variety of aromatherapy books, tele-conference presentation recordings, and other educational materials.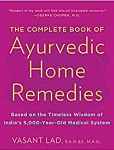 Based on the ancient healing tradition from India that dates back thousands of years, The Complete Book of Ayurvedic Home Remedies offers natural alternatives to conventional medicines and treatments with practical advice and easy-to-follow instructions. A leading authority in this field, Dr. Vasant Lad explains the principles behind Ayurveda, exploring the physical and psychological characteristics of each of the three doshas, or mind-body types–vata, pitta, and kapha.