Ayurveda Products
Breakthrough health discovery: Doctors are astounded as patients are rapidly healed from "incurable" Autoimmune diseases. Practitioners have been progressively healing chronic degenerative autoimmune diseases classified as "incurable" utilizing a natural formula with no side effects. Phase 2 & 3 clinical trials demonstrate an average 88% therapeutic improvement in patients with autoimmune conditions, inside 12 months. Used by Dr. C. Norman Shealy, MD, President of the AHMA. Great for Pets too!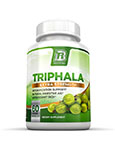 Balancing formula for detoxification & rejuvenation: Triphala is recommended and used more than any other Ayurvedic herbal formulation. Popular for its unique ability to gently cleanse and detoxify the system while simultaneously replenishing and nourishing it, this traditional formula supports the proper functions of the digestive, circulatory, respiratory and genitourinary systems.

We carry an award winning line of sprays using flower remedies and essential oils to target specific challenges we want to reverse. We have a wellness line, a romance line and a new animal line that designed to enhance positivity, calm anxiety, anger, stress and bring confidence, joy and peace back to your life, and our romance line – feeling your sensual side, reignite passion and more.