BioSet Practitioners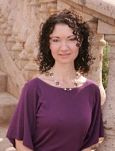 Dr. Diana Fatayerji is a Clinical Nutritionist. In her Clinical Nutrition Practice she successfully treats patients with a wide range of problems, including hormone imbalances, allergies, digestive disturbances, fatigue and many other health problems. She uses scientifically based laboratory testing in conjunction with BioEnergy techniques to quickly identify the underlying nutritional imbalances and dietary deficiencies.
By finding the perfect treatment that your body seeks, we will be able to eliminate the source of your discomfort and rekindle a state of abundant health. Monica also offers Wakefield Method Facial Rejuvenation treatments.
Dr. Katie also offers Nutrition Response Testing - a system of analyzing the underlying causes of your ill or non-optimal health and determining the nutritional needs of your body.