Chelation Therapy Practitioners
We focus on the expansion and evolution of consciousness, while supporting the physical, emotional, and mental processes along the way. ChakraConsciousness is a leading-edge website that empowers individuals to achieve optimal spiritual growth, optimal health, wellness and clarity in all aspects of their lives.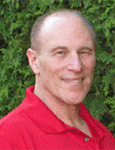 Dr. Glenn Gero has appeared on numerous television and radio programs, including NBC, PIX, Fox, NJTV, among others. He analyzes each individual's health, behavioral and attitudinal profile to help achieve optimal wellness.
Stem Cell therapies and PRP. Natural and Holistic Treatments for Anti-Aging Medicine, Hormones, Weight Loss, Fibromyalgia, Fatigue, Allergies, Thyroid, IV Vitamins and more. Natural treatments may enable you to avoid the use of medications and their side effects.