Feng Shui Books, CDs, DVDs, MP3s & Mobile Phone Apps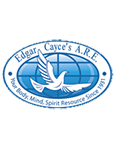 A.R.E.'s Catalog at ARECatalog.com is the official online Web catalog of Edgar Cayce's (A.R.E.). We provide tools for personal transformation and healing at all levels—body, mind, and spirit. Edgar Cayce's A.R.E. carries a wide selection of books, DVDs, CDs, and more on the topics of ancient mysteries, dreams, reincarnation, holistic health, mindful living, astrology, numerology, meditation & prayer, life after death, psychic development, and much more. We also offer crystals, jewelry, accessories and gift items.

For over 25 years we have been on the leading edge of working with crystals for meditation, spiritual, personal and planetary healing, and the transformation of consciousness. We also offer highly intuitive information on the healing properties of each and every stone that we carry. Learn about these powerful crystals and minerals with our books, CDs and DVDs.

The book is a chronicle of the geopolitical history and the art of the Golden Valley. Richly photographed, the book features art – from exquisite centuries-old wall hangings to ingeniously designed furniture, all produced by dedicated monks – and explains in unprecedented detail the symbolism and philosophy incorporated into these pieces, their stunning decorations serving a dual purpose as teaching devices. This book also introduces the reader to daily life at the monasteries and Tibetan Buddhist symbols.