Homeopathy Books, CDs, DVDs, MP3s & Mobile Phone Apps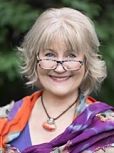 Online bookstore featuring the energetic healing work of Joseph Scogna – "learn how to disconnect from past traumas". More than 30 books, training certification courses in SAF emotional release method. "SAF Simplified" Learn to use the INFRARED to create an SAF chain, then find Interpretations and Remedies at SAF Online. Available in 26 countries. The books of Kathy Scogna also available.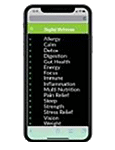 The world's first quantum energy wellness app – managed directly through any online device! When using the digital wellness app you will have over 500 unique, quality wellness products. We're constantly adding more products so you have millions of options. With a monthly subscription you will have unlimited access to all the features available.