Homeopathy Books, CDs, DVDs, MP3s & Mobile Phone Apps
The Fountain of Youth is not located on some far away island. It is located within each and every one of our cells. Mankind already possesses the knowledge for man to live a long, healthy, disease-free existence. We need not wait until 2050. The living fuel of rejuvenation is already known. Against the will of the pharmaceutical drug establishment, the answer is about to be revealed to you!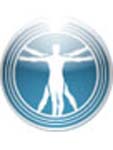 The Hahnemann Center's on-line store offers a variety of e-books for download on various Heilkunst related topics, all available at no charge. Other publications by Rudi Verspoor such as Homeopathy At Home: Everything You Need To Get Started With Confidence and Homeopathy and Home Dental Care are also available. Our best selling title Autism: The Journey Back is also available.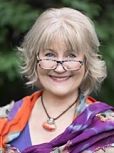 Online bookstore featuring the energetic healing work of Joseph Scogna – "learn how to disconnect from past traumas". More than 30 books, training certification courses in SAF emotional release method. "SAF Simplified" Learn to use the INFRARED to create an SAF chain, then find Interpretations and Remedies at SAF Online. Available in 26 countries. The books of Kathy Scogna also available.