Reflexology Products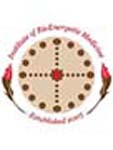 For the Natural Medicine Professional- IBEM has Auriculomedicine Reflex Charts and equipment. Our charts show the stages, yin-yang points, accurate reflex points and zones on somatotopic maps. Beautiful as art and functional. IBEM sells both used and new equipment. Equipment and products available include: BioScan Device, Diadens Products, Medical Frequency Device (Rife System), EAV testing Device, Milimeter Wave Device and Auricular Therapy Device.
Wingz of Wellness utilizes/offers a variety of essential oils, supplements, tinctures, Bach flower essences and other homeopathics to promote health and wellness. Aromatherapy jewelry and soothing therapeutic music is also available. Our variety of services include not only the above list, it also incorporates advanced Zyto Elite & EVOX scanning, Bio-Well scanning, RBTI, tuning forks & crystals, Bio-mat/PEMF as part of your health and wellness consultations.
Yan Jing Supply began operating as a small supply store for area acupuncturists and students of Chinese Medicine and Massage Therapy. Today, we are proud to be one of Denver's largest Chinese pharmacies, and also a great place to purchase your massage supplies and acupuncture supplies. You will be very pleased with our wide variety of Chinese Herbs, needles, massage creams, liniments, oils, books, charts, acupuncture needles, massage tables, and much more.