Health and Wellness Classes & Workshops: District of Columbia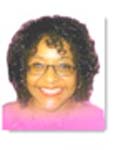 Monthly classes held on Saturdays or Sundays on topics including Diet and Nutrition, Ear Candling, and the Aqua-Chi therapeutic foot bath. Learn how wellness and prevention is the key to good health!

The Washington Institute of Natural Medicine offers the following natural health care classes: Homeopathy, Herbology, Holistic Health, Naturopathy, Reiki, Chakra Balancing, Aromatherapy, Reflexology, Acupressure, Guided Imagery, Visualization, Herbal Body Wraps, and Holistic Nutrition.