Health and Wellness Classes & Workshops: Florida

Crystal Singing Bowl Concerts & Healing Circles. Minister Healing Certification and Ordination. Healer/Practitioner Remote Activation, Attunement, Empowerment and Training in the Adamantine System, Reiki, Seichim, Exodus and Quantum Touch. Astrology classes on the Basics, Relationships, Goddesses. Exciting Inner Meditational Journey AV Experiences. PhotoGraphy and Computer Tutoring.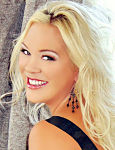 Classes offered for H.E.A.L. Energy Healing Technique. Learn the cutting edge of healing, manifesting, changing belief systems, reclaiming lost energy, channeling higher self, connecting to guides & loved ones, body scanning, auras, clearing negative energy, manipulating energy & spoon-bending! Practitioner's workshops & Children's Playshops too. See website for details.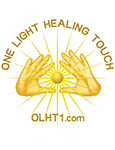 ONE LIGHT HEALING TOUCH offers workshops, Meditation classes and a comprehensive 18-day Basic Training in over 33 Shamanic, Holistic and Esoteric energy techniques for healing yourself and others – body, mind and Spirit. OLHT also offers Masters and Teacher-Training programs. OLHT honors all spiritual traditions and serves the novice and advanced practitioner alike.