Health and Wellness Classes & Workshops: Florida

Crystal Singing Bowl Concerts & Healing Circles. Minister Healing Certification and Ordination. Healer/Practitioner Remote Activation, Attunement, Empowerment and Training in the Adamantine System, Reiki, Seichim, Exodus and Quantum Touch. Astrology classes on the Basics, Relationships, Goddesses. Exciting Inner Meditational Journey AV Experiences. PhotoGraphy and Computer Tutoring.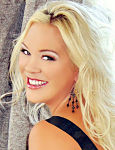 Classes offered for H.E.A.L. Energy Healing Technique. Learn the cutting edge of healing, manifesting, changing belief systems, reclaiming lost energy, channeling higher self, connecting to guides & loved ones, body scanning, auras, clearing negative energy, manipulating energy & spoon-bending! Practitioner's workshops & Children's Playshops too. See website for details.
Dragon Rises College teaches Contemporary Oriental Medicine, a comprehensive model incorporating Traditional Chinese Medicine, 5 Element Theory, and diverse traditions of Oriental medicine. We teach an integrated model graduating successful students with a sound foundation of diagnostic and treatment principles. Learn to develop the practical skills necessary to utilize the Shen-Hammer System of Contemporary Chinese Pulse Diagnosis in a clinical setting.