Health and Wellness Classes & Workshops: Georgia
Basic Training offers a comprehensive 14-18-day program in over 33 Shamanic, Holistic and Esoteric energy techniques for healing yourself and others – body, mind and Spirit. Workshops, Masters and Teacher-Training programs. See website for locations. Founder Ron Lavin has participated in 5 landmark-healing studies with the National Institutes of Health, and featured in international media.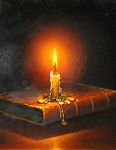 Classes available on topics including Hypnotherapy, Reiki, EFT, Qi Gong, Astrology, Channeling, Mediumship, Metaphysics and Meditation. Check website for schedule and details.