Health and Wellness Classes & Workshops: Massachusetts
Yoga Play, Sing for Joy, and Dance for Joy are modalities that inspire creative and intuitive self-expression through movement, voice, breath, intention, and play. These practices augment inner capacity to recover, recharge, listen, act, connect, experiment, and enjoy – both human and spiritual journeys.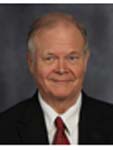 Offered publically from time to time on subjects such as smoking cessation, weight control and a New Year's Resolution Workshop. Also available for corporations and professional groups. See website and contact John Koenig, Board Certified Hypnotist for scheduling.
Learn about stress, what it is, how it impacts our bodies, and ways in which we can improve our sense of wellness. Topics of discussion will be fatigue, weight gain, anxiety and lack of motivation, hormone imbalance and more. We offer Free Ways to Wellness seminars that focus on helping you to feel good and be healthy again.