Health and Wellness Classes & Workshops: Massachusetts
Yoga Play, Sing for Joy, and Dance for Joy are modalities that inspire creative and intuitive self-expression through movement, voice, breath, intention, and play. These practices augment inner capacity to recover, recharge, listen, act, connect, experiment, and enjoy – both human and spiritual journeys.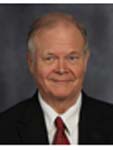 Offered publically from time to time on subjects such as smoking cessation, weight control and a New Year's Resolution Workshop. Also available for corporations and professional groups. See website and contact John Koenig, Board Certified Hypnotist for scheduling.