Health and Wellness Classes & Workshops: New York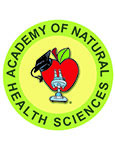 The Academy offers on-going Holistic Nutrition, Massage & Bodywork Therapy and Reiki classes. The Academy has been the foremost leader in holistic health education for over 25 years. NJ State Approved Vocational school.
Rivka offers a range of classes focused on awakening body, mind and spirit through energy, art and meditation. She incorporates art, journal writing, meditation and Akashic Records with yoga teachings & practices. Opening your heart is one of the most powerful ways of expanding as a human being. Opening the heart allows you to experience greater love, joy and connection to life & beauty.