Health and Wellness Classes & Workshops: New York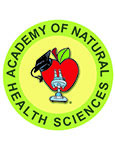 The Academy offers on-going Holistic Nutrition, Massage & Bodywork Therapy and Reiki classes. The Academy has been the foremost leader in holistic health education for over 25 years. NJ State Approved Vocational school.
Our workshops review natural ways to care for and improve one;s eyesight, including nutrition, eye exercises, diet and lifestyle considerations, Chinese medicine, essential oils, yoga, and more. We are also now offering workshops on Natural Parkinson's Care as well.