Health and Wellness Classes & Workshops: Oklahoma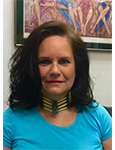 Classes include: Shamans Touch Healing, Laho Chi, Medicine Wheel, Developing Spiritual Awareness, Intro to Shamanism, World of Spirits, Power Animals, Huna, Shamanic use of the 4 Elements, Intro to Spirit Guides, Using Dreams to Heal Your Life. See website or contact Dr. Elena Skyhawk Msc.D. at 605-858-1931.
We provide classes, workshops and personal session with opportunities for personal growth and empowerment in health and wellness. What is it you are looking for to find your passion for life and feel alive, physically, mentally, emotionally or spiritually? Are you looking for a meditation class? A journaling class? Or just just someone to join with on your journey??? See website for classes and events.