Health and Wellness Classes & Workshops: Oregon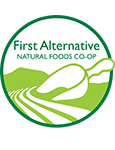 We hold fun and informational classes, tastings and events each month. Come to our cooking classes including Community Kitchen Education Classes and Chefs in the Classroom Programs, which offer tips and recipes for special dietary needs and restrictions. We also have seminars on a variety of health related topics. Two store locations to serve you. Check with stores for schedule.
Individual workshops on crystal wisdom healing. One on one mindfulness awareness coaching navigating current times with the assistance of your Angelic support team. Wellness nutritional guidance tailored uniquely to your life style, needs and thriving wellness, this includes our animal companions. One on one Animal Naturopathic advice. Oracle Angelic reading workshops. All workshops also available via Zoom.