Health and Wellness Classes & Workshops: Texas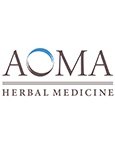 AOMA offers community classes on yoga, qigong, meditation, movement therapies and other healthy mind-body practices. AOMA also offers continuing Education courses. AOMA is one of the leading graduate schools of acupuncture and Chinese medicine in the nation. See website for class schedule. We also offer free community acupuncture wellness events each Thursday. All are welcome!
Seminars on topics including chelation therapy, herbal remedies, naturopathic medicines, wellness, nutrition and more. With over 30 years experience in Alternative Health Care, Dr. Miles is available and offers his extensive knowledge of natural remedies. Dr. Miles is available for speaking engagements nationwide.