Health and Wellness Classes & Workshops: Virginia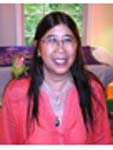 Instruction in Reiki, Integrated Energy Therapy, Theta Healing, Emotional Freedom Technique, Tapas Acupressure Technique, Sound Healing, Chakra Balancing, Techniques in Clearing, Balancing, and Strengthening the Energy System, All Love (Skhm), Meditation, Color Therapy, Self Acupressure, Introductory Breathwork, Stress Reduction, and more. Available in group & individual classes.
Once a month Dr. Katie hosts a free health talk where she shares simple principles of creating good health and vitality. She addresses major health concerns including: women's health, allergies, digestive health, hormonal imbalances, brain health, sleep issues, fatigue & tiredness, stress, depression, and many more. Come to a free Health Talk and start regaining control of your health!
Dr. Maurie is the co-founder of Energy Healers of the Roanoke Valley and leads workshops to build community and help others find inner peace. Dr. Maurie specializes in alternative, holistic, healing modalities that relieve others from trauma, emotional and mental stress, false belief systems, physical distress, environmental stress, and other blocks that impact one's ability to function at full potential. Join her MeetUp Group.