Health, Metaphysical and Book Stores in Colorado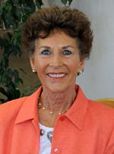 Holistic Health Center was created with the intention of helping others understand the food/mood connection. By creating balance, you restore order and discover good health and vitality. Jo-Anne is the director of Holistic Health Center. As lecturer, writer and professional consultant, Jo-Anne has helped thousands to regain their health, overcome fear and create a whole new life.
We offer professional-grade health supplements, vitamins, and herbs. We carry a wide range of products that our skilled functional medicine doctors have vetted for quality and efficacy. We also have a "Berry Breeze" device for reducing food waste and saving money on food bills. This is great both for the environment and for reducing your grocery bill.