Akashic Records Schools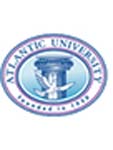 Experience personal transformation through a holistic, contemplative approach to education. Atlantic University is a nationally accredited institution offering Master of Arts degrees: Transpersonal Psychology and Mindful Leadership, Graduate Certificates: Regression Hypnosis and Mindful Leadership, a noncredit Certificate in Spiritual Mentoring, as well as non-credit options for Lifelong Learners.

Clairvoyance school provides around 150 free online lessons about the clairvoyant point of view. You are already clairvoyant; you just might have a bag over your head preventing you from "seeing". We also offer local classes in San Diego, CA.