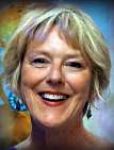 Bathe in the celestial soothing music of Elivia Melodey's singing crystal bowls. Used in healing and spiritual centers world-wide, it works on all levels of body, mind and spirit to transport you to places of deep inner peace, stress & pain relief, and wholeness. Clearing energy fields and aligning chakras, it's a perfect pairing for meditation, body and energy work of all kinds.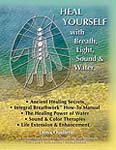 How to use Nature's purest elements to revitalize your life! Includes Ancient Healing Secrets, Integral Breathwork How-to Manual, Sound & Light Therapies, Earth & Water Energies, Life Extension and Enhancement. This book balances the practical aspects of breathing with the esoteric aspects. Learn self-healing through the powers of nature. Also available as Ebook (PDF).
ONE LIGHT HEALING TOUCH Journeys, features healing practices and inspiring lectures, with Ron Lavin, MA, founder of OLHT. Penny Lavin, the Assoc. Dir. is also a filmmaker and author. Her award-winning documentary, The Healing Field: Exploring Energy and Consciousness and her book The Healing Field: Exceptional Healing Practices to Change Your Life are available on Amazon.