Craniosacral Therapy Books, CDs, DVDs, MP3s & Mobile Phone Apps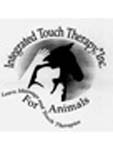 ITT, Inc. has taught canine, equine and feline massage to thousands of students from all over the world, for over 25 years. Our goal is to enhance health and wellness through relaxation. You can purchase our step by step instructional workbooks, companion DVD's, and colorfully designed laminated anatomy charts through our website. You can also call for a free brochure or request one via our website.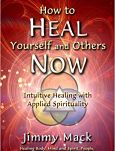 Jimmy Mack is a renowned Medical Intuitive, Spiritual Life Coach, and Creator of the My Liquid Fish® and Change Made Simple® techniques. He will help you create transformational Healing of Body, Mind and Spirit, People, Places, Pets and Situations! Titles include Take Action now, How to heal Yourself and Others Now, Tell the Fish – 365 Daily Inspiration and Affirmations, The Tackle Box – Change Made Simple, Advanced Deep Sea Fishing series of continual downloads.