Flower Essences Books, CDs, DVDs, MP3s & Mobile Phone Apps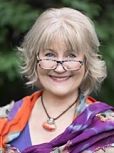 Online bookstore featuring the energetic healing work of Joseph Scogna – "learn how to disconnect from past traumas". More than 30 books, training certification courses in SAF emotional release method. "SAF Simplified" Learn to use the INFRARED to create an SAF chain, then find Interpretations and Remedies at SAF Online. Available in 26 countries. The books of Kathy Scogna also available.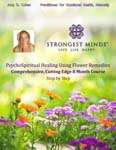 Nobody understands what its like to struggle with anxiety. I do. Negative emotions like stress and fear can have a profound impact on our health. If you do not move back into balance, these emotional challenges accumulate until they manifest as physical health issues. Learn the most important tips to taking back control once and for all! with our complimentary Ebook.