Herbology Books, CDs, DVDs, MP3s & Mobile Phone Apps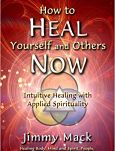 Jimmy Mack is a medical intuitive and spiritual life coach. He will help you create transformational Healing of Body, Mind and Spirit, People, Places, Pets and Situations! Titles include Take Action now, How to heal Yourself and Others Now, Tell the Fish – 365 Daily Inspiration and Affirmations, The Tackle Box – Change Made Simple, Advanced Deep Sea Fishing – a series of continual downloads.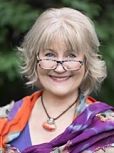 Online bookstore featuring the energetic healing work of Joseph Scogna – "learn how to disconnect from past traumas". More than 30 books, training certification courses in SAF emotional release method. "SAF Simplified" Learn to use the INFRARED to create an SAF chain, then find Interpretations and Remedies at SAF Online. Available in 26 countries. The books of Kathy Scogna also available.
In this fascinating book, you will learn about the leading non-toxic methods for curing all types of cancer. Some of these proven methods are herbal, others dietary/nutritional, and still others are unique formulas that can only be ordered from special sources. Two approaches in the book can even be safely used on dogs, cats, or horses with cancer!