Hypnotherapy Schools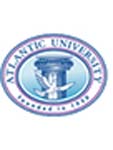 Experience personal transformation through a holistic, contemplative approach to education. Atlantic University is a nationally accredited institution offering Master of Arts degrees: Transpersonal Psychology and Mindful Leadership, Graduate Certificates: Regression Hypnosis and Mindful Leadership, a Certificate in Spiritual Mentoring, and non-credit options for Lifelong Learners.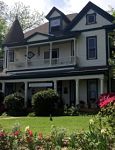 Vitae Pondera College of Natural Medicine is accredited by American Association of Drugless Practitioners and promotes superior educational standards through philosophies of holistic health, and evidence-based research of natural medicine. Self-paced, on-line learning is available within a customized, hybrid program which provides on-site and global clinical study and internship programs.

Since 1995 WINM has offered natural health care classes in the Washington, D.C. metro area, Maryland and Virginia. Its director Dr. Victoria Goldsten, HD has over 30 years of health care experience with conventional and alternative medicine. She has teachers that have been teaching at the Institute for over ten years. The Institute also offers distance and on-line training.