Physical/Exercise Therapy Schools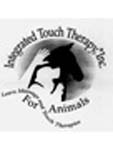 ITT Inc. offers intensive canine, equine and feline massage workshops taught hands-on in small classes by a licensed massage therapist. The individual attention is superior to most massage and body technique courses in this country. ITT, Inc. has been providing bodywork skills for over 25 years to thousands of students across the globe. Call 1-800-251-0007 or visit our website for class schedules and further information.
LICENSE/CERTIFICATION: Distance Learning or Residential State-Approved Programs: Certified Nutritionist Consultant (CNC), Certified Clinical Master Herbalist (CCMH), Holistic Health Practitioner (HHP), Naturopathic Practitioner (NP), Certified Aromatherapist (CA), much more! Comprehensive and flexible. Work at your own pace out of your home. State-Licensed College!!