Health and Wellness Classes & Workshops: Arizona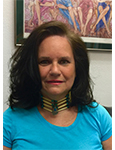 Classes include: Shamans Touch Healing, Laho Chi, Medicine Wheel, Developing Spiritual Awareness, Intro to Shamanism, World of Spirits, Power Animals, Huna, Shamanic use of the 4 Elements, Intro to Spirit Guides, Using Dreams to Heal Your Life. See website or contact Dr. Elena Skyhawk Msc.D. at 605-858-1931.
Emotional, Physical and Spiritual Transformation (EPST) is a highly effective protocol to Transform the root cause of all issues and symptoms. EPST is direct, focused and combines creating health while transforming the past. EPST is powerful and allows you to access your past, present and future as well as your subconscious, and clear negative energy on all levels Mind, Body and Spirit.