Health and Wellness Classes & Workshops: Illinois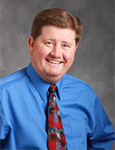 Dr. Matejka speaks throughout the United States, as well as internationally. Topics include STOP YOUR PAIN NOW, Brain, Endocrine, Digestive, Immune, & AutoImmune, Fatigue, Sleep Issues, Heavy Metals, Chemical Sensitivities & Many more. Contact us if you want Dr. Matejka to speak at any of your upcoming events.
Smita's 35+ years of experience helps her to help others heal. She learned many different Modalities with Acupressure and Aromatherapy being most ancient techniques. Her Seminars and workshops always have informative speakers from other walks of life. Yoga Meditation and variations in guided meditation is her Forte. She believes, "by healing others I heal myself". She is a AADP member.