Health and Wellness Classes & Workshops: Illinois

Classes in various topics of natural health, Kinesiology and Parasitology with Dr. Elizabeth Laskonis. One of her specialties is identifying and cleansing various parasites in the body. These sometimes microscopic creatures can be responsible for a host of various health problems. See VIEW button for more information. Contact her at 815-861-9871 for details.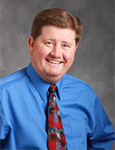 Dr. Matejka speaks throughout the United States, as well as internationally. Topics include STOP YOUR PAIN NOW, Brain, Endocrine, Digestive, Immune, & AutoImmune, Fatigue, Sleep Issues, Heavy Metals, Chemical Sensitivities & Many more. Contact us if you want Dr. Matejka to speak at any of your upcoming events.

8-month Comprehensive Online Course in Holistic Medicine specializing in Emotional/Mental Health and Wellness. It's a once/month class taught by Amy Cohen, Strongest Minds and you will be working with clients before the course is finished. Also included is 1 full year coaching. Learn more here – enter email for information https://strongestminds.com/becomeapractitioner